I have been reading this article in the Hereford Times and Mayor Charles Nicholls is correct, the city could benefit from a Tourist Information Centre and as you can see he has suggested a good location with this empty shop in Widemarsh St.
I thought we had once had one in King St but the funding was stopped sometime ago and it closed?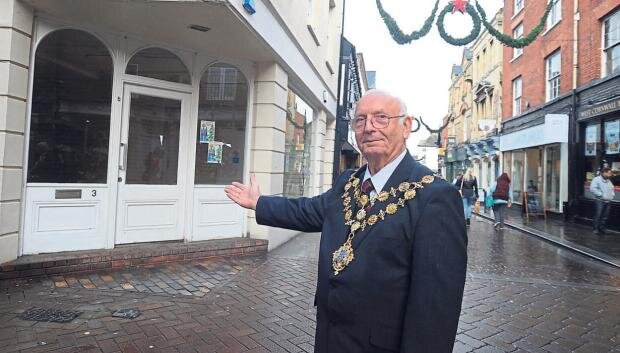 However, I believe there is a better alternative and it is smack opposite our Cathedral.