Hereford Housing have submitted a planning application to build 77 apartments on the site of the former council offices in Bath Street Hereford.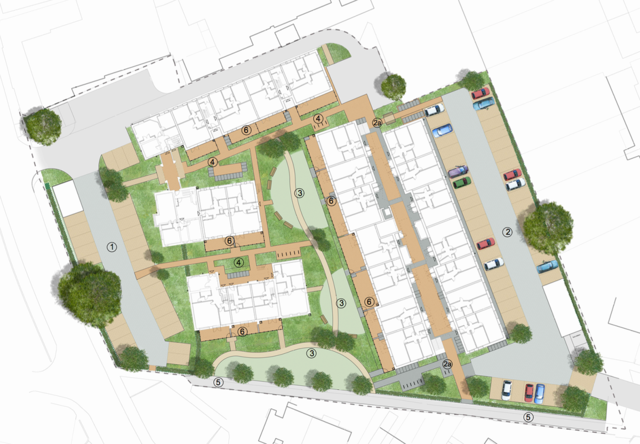 Re-development of former council offices at Bath Street, Hereford including change of use from B1 - Business to C3 - Dwellinghouses to provide a total of 77No. apartments (comprising 1 & 2 bed apartments). Re-development includes partial demolition of existing buildings (as indicated on submitted drawings), conversion of remaining elements, extensions to existing and also new build to provide residential accommodation and associated landscaping, drainage, parking and ancillary buildings.
Herefordshire Housing wants to build the one and two bed apartments- 49 would be available for private rent and 28 would be social rent.
See complete application here
Personally, I think this is a great idea and I hope the bods at the planning office see sense and approve this development.