To add a picture/photograph to a new topic do the following;

First of all, you need to select the correct forum or most appropriate, to do this go to the top of the front page and select Forums from the drop down box in the Navigation tab.
(or click on the word Forums on the right hand side menu)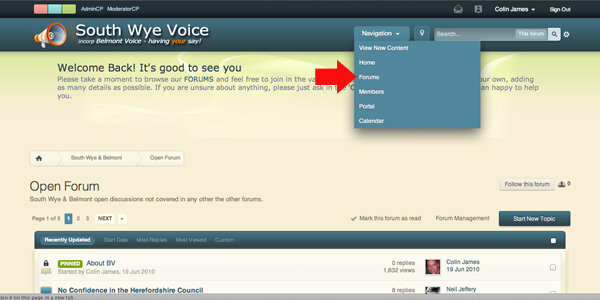 You then need to select the Forum that you want to use (i.e. The Oval, which is a sub forum of the Newton Farm forum)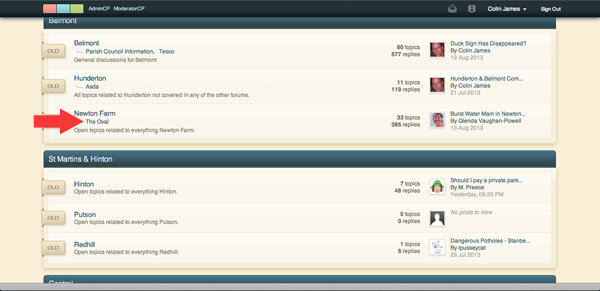 Once inside the chosen Forum (In this case The Oval) select Start New Topic

You will now be in the posting screen (the area where you type your post) Select an appropriate topic title (please use your imagination and keep it as brief as possible but clearly it needs to represent the main topic in question, so please do not just put something like HELP, something more appropriate would be i.e. Help Required Disposing Of Old Bed) you can also add Topic Tags (Click it and you will see various choices, select as many that are appropriate, this makes it easy when searching for topics in the future)but it is not essential.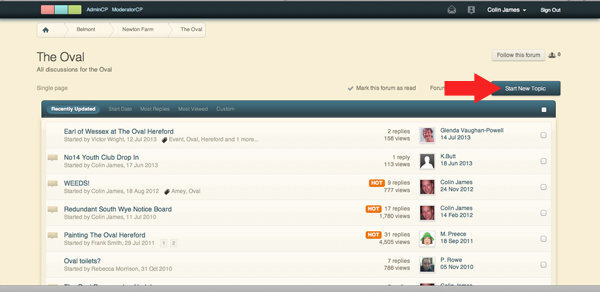 Type your message in full then near the bottom left hand side you will see Attach Files underneath this you will see Choose File, click this tab and choose your file or photograph, then you need to click Attach This File, you will then see a little circle spinning while your file is uploaded, once uploaded click Add to Post




Then it will look something like this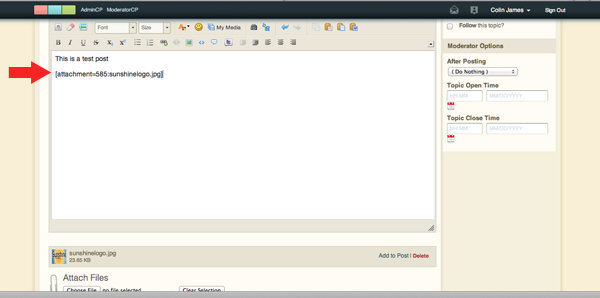 That's it!! You need to do this for each file or photograph that you add, then just click Post New Topic at the bottom.