About This File
Download your copy of the 'Visit Abergavenny Guide 2018' (PDF)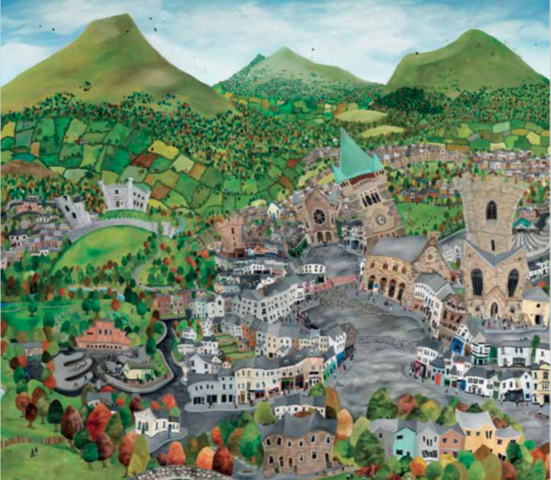 The information contained in this brochure is believed to be correct at the time of going to press.
The Abergavenny & District Tourist Association cannot accept responsibilities for any errors or omissions.
Acknowledgements
We would like to take this opportunity of thanking everyone for their necessary support which helps us to produce
and distribute this brochure, through donations, private subscriptions and funding from the Abergavenny Town Council.
Cover illustration: Jeremy Thomas. Brochure design by I-Pixel Design.