Hereford Vegan Events are pleased to announce that the Hereford Summer Vegan Fair will take place on Saturday 28th July 10am to 3pm at the Shirehall, Hereford, HR1 2HP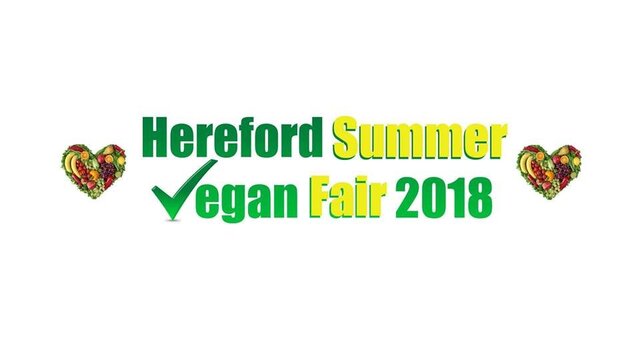 The fair will showcase a wide range of local vegan businesses and provide a platform for local vegan activist groups and animal charities. All profits will be donated to local vegan, activist groups and an animal sanctuary. Further details to be announced shortly.

For further details or to book a stall please email 

herefordveganevents@gmail.com

All applications for stalls should reach us by Friday 27th April and successful applicants will be notified on Monday 30th April.

Stalls for activist groups and animal charities are free of charge, but subject to the same booking process, as numbers are limited due to space.

Details of traders and groups attending will be added here once bookings are confirmed.
User Feedback