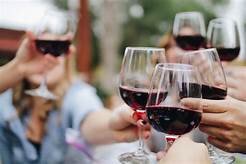 Virtual Mystery Wine Tasting Experience to raise funds for The Royal National College for the Blind
Events Calendar
Join us for a Virtual Mystery Wine Tasting Experience and raise funds for The Royal National College for the Blind (RNC) on Friday 3 December from 19:30 to 21:00.

This event is a highly interactive, fun, knowledgeable and memorable experience. After signing up, you'll receive (via courier) 5 x 100ml approx. tasting samples of high-quality wines, featuring 2 whites, 1 rose and 2 reds. This is enough for two people to taste each wine (50ml each per tasting). You'll also be emailed Zoom joining instructions.

The packs come with all the tasting accessories you need: how to prepare, tasting notes, tasting mats, score sheets, mystery quiz sheets and fun wine quiz sheets.

The Mystery Wine Tasting will be led by wine expert Gemma Withenshaw at VINGIN, who has over 20 years' experience in the wine industry, bringing a wealth of knowledge and experience.

You'll learn how to taste wine like a pro and unravel the clues from your glass to help identify each wine. Vote on fun polls, interspersed with other fun wine-related polls! At the end of the tasting, the person with the highest score will win a prize.

Finally, sit back and relax as you take part in a fun wine and food pairing quiz... with another prize for the winner!

You'll also hear from RNC students about why support is vital and there will be a raffle (NB opt in at ticket buying stage).
Tickets:

Mystery Wine Tasting Experience : £40

Mystery Wine Tasting Experience
including raffle tickets  : £50
Buy your tickets via this link:
https://giving.give-star.com/event/the-royal-national-college-for-the-blind/rnc-s-virtual-mystery-wine-tasting
User Feedback