While I am in total favour of promoting cycling where possible and encouraging motorists to use their bicycles for short trips, what I find very frustrating is when some cyclists think the law (highway code) does not apply to them, particularly when it comes to traffic lights, junctions, pedestrian crossings and footpaths. Also, see Frank Smith's topic on a cyclists using a footpath here
I see cyclists virtually everyday jumping red lights and riding on and off footpaths to avoid red traffic lights and junctions. I saw a chap again this evening, no lights and texting while he was riding along the footpath.
Over the next few weeks, I will try and photograph/video each time I witness this happening using my dash cam or asking my passengers to gather the evidence when they are with me. I just want to record and highlight how often this is happening, I think you may be surprised. Yes, I know motorists are often no better but I do hear the cyclist claiming to be the victim just a little too frequent.
if they expect to be treated like any other road user, then they also need to abide by the same rules, they can't have it both ways!
I came back from Fownhope this evening with my Mrs and I could see this cyclist all over the place, coming through High Town, one minute on the road, the next on the footpath anyway, we were eventually sat at the Old Bridge waiting for the traffic lights to change when I noticed the same cyclist coming along the road from behind us, you guessed it, he mounted the footpath to avoid waiting for the traffic lights to change.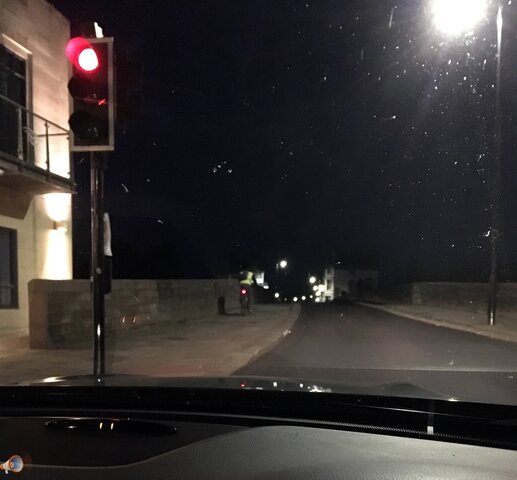 When we got down to the next junction (opposite Asda Garage) we had passed another cyclist in St Martins Street, so I asked my good lady to just film the traffic lights while we were sat there waiting because I just knew he wasn't going to stop either!
Guess what?