Paris attacks: Police seek 'dangerous' Abdeslam Salah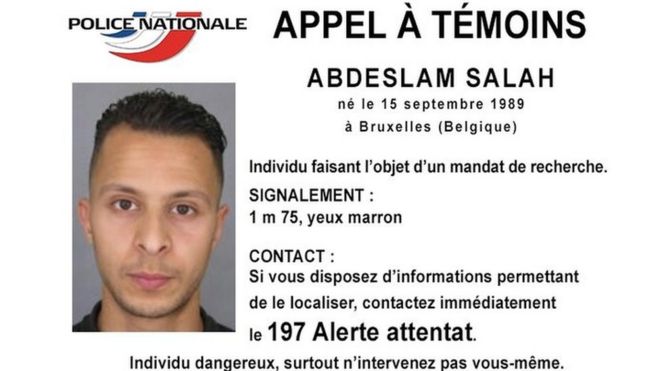 French police have issued a photograph of a man wanted in connection with Friday's deadly attacks in Paris.
The man, named as Belgian-born Abdeslam Salah, 26, is described as dangerous.
Seven attackers, including two who lived in Belgium, died during assaults on a series of targets, officials said.
French Interior Minister Bernard Cazeneuve said the attacks had been prepared "by a group of individuals based in Belgium" who had "benefited from accomplices in France."