Event details
All residents of Belmont are invited to an extra ordinary meeting of the Parish Council on 16th March at 7pm at the Three Counties Hotel Hereford to discuss the issues, meet council officers, councillors and view the presentation.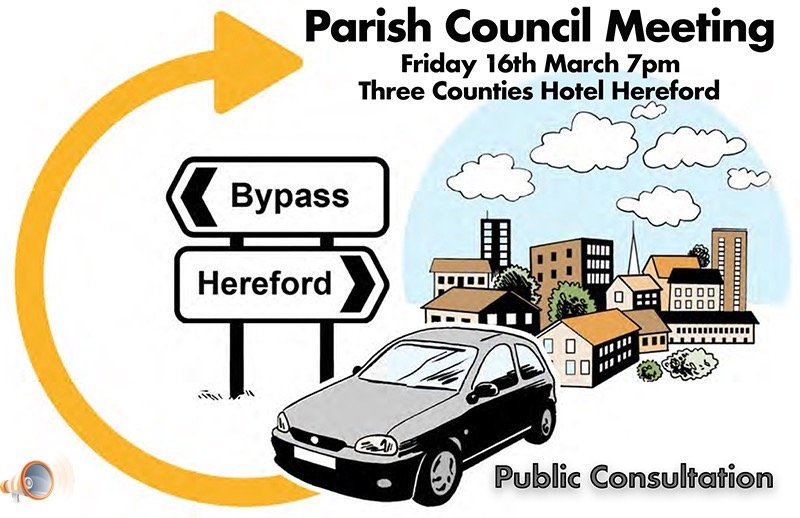 Please share the date and time with your neighbours.
User Feedback
There are no reviews to display.